So you're planning to do an event but don't know where to do it? Well, don't worry, as I've created this blog post just for you! Here, you'll find the three tips that help you pick the best event venue for your meeting or conference.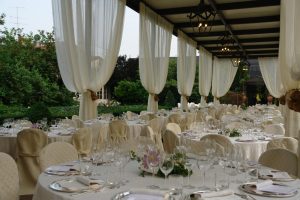 Tip #1 – Start Your Search As Early As Possible
The best advice you'll ever get for picking the right event venue is to start as early as possible. That's because then you'll have enough time to make the right decision. Plus, you'll have a wider variety of venues to choose from.
Tip #2 – Keep Your Audience in Mind
When picking your event venue, you need to keep your audience in mind. It doesn't matter what you think about the place. So when choosing, remind yourself of what your audience wants, needs, and how many will there be.
Tip #3 – Visit the venues before booking
It's not enough to just look at the pictures and read the descriptive texts on websites! If you want to ensure that the place is perfect for your attendees, it's crucial to check it out for yourself and see if it fits your audience's needs. Once you've checked them out and it looks good, you can book it.
Conclusion
And that's how you pick the right event venue. So remember to:
start as early as possible,
keep the audience in mind when picking
and visit the venues before booking.
Only then can you be sure of it. And if you're looking for event venues copenhagen, then I highly recommend you to check out Villa Copenhagen!