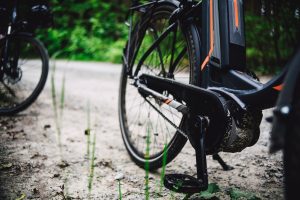 Is it time to finally buy an e-bike? There are great options for all budgets at this point and more and more people are realising that it is a really great way to move around town. With the convenience of being able to seamlessly go from regular cycling to motorised assistance, you are able to go further, faster, whilst also getting some good exercise.
Contrary to belief you actually do get good exercise with an e-bike. It is not at all like driving a moped. Some of the most popular e-bikes now include Ribble Hybrid AL e which is equipped with 250W Mahle Ebikemotion X35 M1, Cowboy 3 with a 250W Cowboy proprietary, Specialized Turbo Creo SL Expert with 240W Specialized SL 1.1 custom, and the Specialized Turbo Vado 4.0 with 250W Specialized 1.2 custom Rx street-tuned.
Ribble Hybrid AL e has a very sleek design and weighs only 13.1 kg with a maximum range of 60 miles. It looks sporty and it is also very affordable. So, if you have a smaller budget this is a very good place to start. Cowboy 3 has a tougher look – it is pitch black like a black stallion – but it is still pretty sleek and light with a total weight of 16.9 kg and a maximum range of 43.5 miles. Very easy to set up, quick on the go, and no fuss type bike. You can make your own stickers for your bike if you want to personalize it a bit.