Electric cars are undoubtedly becoming more common, and you may have asked yourself if they are better than a gas powered car. Electric vehicles are powered by large batteries which are fitted in the floor of the car to lower the center of gravity and for the best performance. With investments in the charging infrastructure, and with the technology supporting the electric vehicles continuing to advance, drawbacks associated with electric cars, such as high costs and low battery capacity are continuing to fade away. It's now more affordable to own an electric vehicle as compared to the olden days.
Why Electric Cars are Better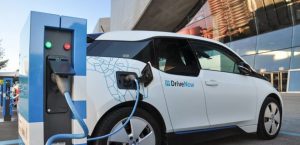 Here are some of the reasons why electric cars are better than petrol or diesel operated vehicles.
When it comes to the running and maintenance costs, the electric car is less expensive when compared to a gas powered one. With the prices of electric cars dropping to similar or lower than those of the conventional vehicles, its evident that many people will consider buying electric cars. For electric vehicles, there is no need to change the engine oil, purchase gas and deal with damage associated with tear and wear.
No Need to Visit the Gas Station
With these electric cars, you can charge the battery at home, at the office or at roadside charging areas. Another added and useful advantage is that you can also install solar panels at home or at the office to cut on your electricity costs.
Electric cars have very few moving parts, hence minimal wear and tear. The braking system will require regular servicing but not as frequently as the gas-powered cars. The battery may also need to be replaced after some time, though nowadays, some manufacturers give battery warranties lasting even for eight years.