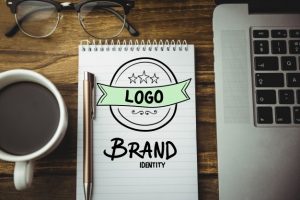 How do you stand out from the crowd? There are many ways. You can be taller, bigger, brighter, louder or more well-renowned than everyone else.
Unfortunately that is not an easy feat. In fact, for most, it's hardly worth trying because if you aren't any of these things in real life it will be very costly to make the appearance and it may very well consume all your resources, without you even getting close.
So you need to come up with a different way.
Do small, simple things that people notice
One thing you can do to make people talk about you and notice your brand is through giveaways. There's a myriad of things you can get, such as pens, mouse pads, notebooks, caps and t-shirts.
And then there's stickers. Depending on who your customers are, they will either love them or hate them. Stickers are not for everyone and everything, but in many circles unusual and good looking stickers are highly sought for and something that people will happily put on prominent display.
If you really want your brand to stand out and shine, you should try and make your own mirror stickers. They will shine and stand out, for sure, and if you put in some work and make interesting and unusual designs you can be sure that people will put them on prominent display.
Stickers are simply a great way of getting people to advertise your brand for you, all for free. The only things you need to pay for are the stickers.