Tesla beware! The competitors are coming and they will try to eat your lunch and possibly your breakfast as well.
When everyone else worked on small electric cars with limited performance, Tesla did the opposite and introduced a roadster, which earned them all of the attention and a host of followers who lined up to buy their more modest, but still wild, subsequent models.
While that was an awesome stunt it's history. Now all car manufacturers are producing electric cars and they are quickly catching up on all fronts.
Here we present three new electric car models to look out for in 2019 and beyond. They may not be Tesla killers but they are certainly interesting offers.
Honda e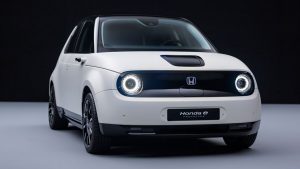 The Honda e concept car caused quite a stir when it was revealed at the 2017 Frankfurt motor show and now it's back as a car that you can actually buy.
This is a small car aiming to attract commuters who would use it as their daily transport, going to and from work, school and the supermarket. The exterior has a retro look, sure to attract customers who care about their appearance.
Internally the Honda e hosts a futuristic dashboard with an enormous flatscreen display. The car also hosts a whole bunch of cameras and sensors to help the driver.
Kia e-Niro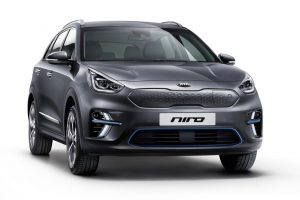 The electric version of the Kia Niro is sure to be a favourite among family cars. This is the last contribution to the Niro series of drivelines and it boasts a range of 300 miles on one charge.
This is a car that will get you to work in the morning, but it's also the perfect ride for taking the whole family on a weekend trip or skiing vacation.
It's not futuristic or spectacular in any way. It's just a good electric car for normal families who need to move around comfortably.
Volvo Polestar 2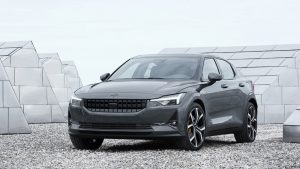 Volvo has produced some seriously astonishing cars carrying the Polestar name. While the Polestar 2 may not set any records at Nürnburgring it's sure to be an exciting electric car, fully capable of taking on Tesla Model 3.
Being built on Volvo's small platform this is not a car primarily for long trips with the family, but being a Volvo it will still carry four or even five people when needed, even if it's really best for one or two.
With a range of in excess of 300 miles and a 400 horsepower drive line it is sure to make an impact.